Butcher Bar
37-10 30th Ave, Astoria, NY 11103
Order now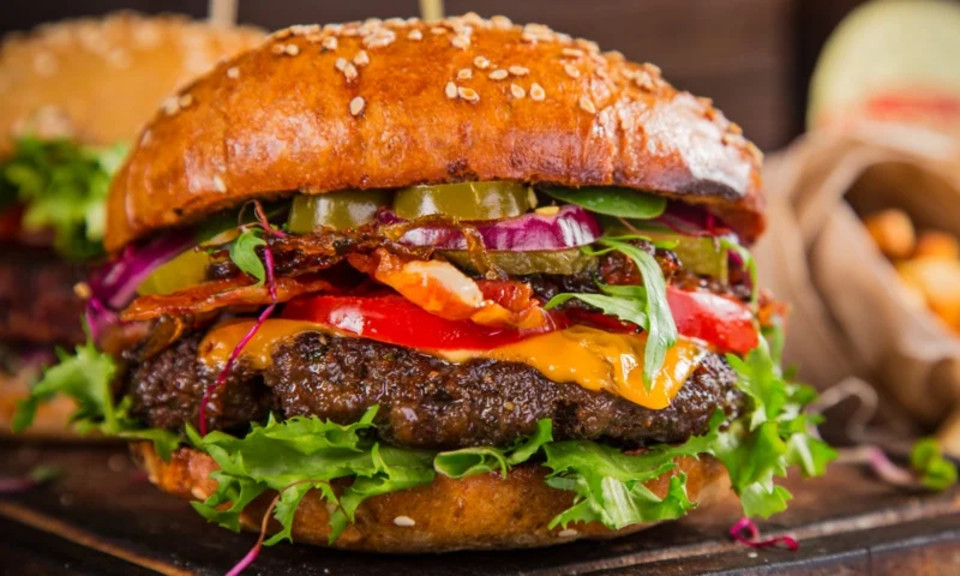 Mathieu
Have been to Butcher Bar in person and was HIGHLY impressed, but wasn't sure how it'd turn out for delivery. However, they DID IT AGAIN! The roast turkey and the brisket sandwiches were delivered hot and fresh and delicious, the mac and cheese and mashed potatoes are to-die-for. Remember having the pulled pork and the natural sodas when I ate there in person, those are great too. I've literally been telling everyone I know in Astoria that they should try this place out. Love love love it.
thomas
BURNT ENDS ARE AMAZING. EVERYTHING ABOUT THEM IS ON POINT. RIGHT AMOUNT OF SMOKE AND TENDERNESS. THE PORK BELLIES ARE PERFECTLY SMOKED AND CHOCK FULL OF FLAVOR. IF YOU ARE LOOKING FOR A HOME MADE AUTHENTIC TASTE OFF THIS MENU, DEFINITELY GO WITH THE MASHED POTATO. I DON'T THINK YOU CAN GO WRONG WITH ANYTHING OFF THE MENU IN MY OPINION. I HAVE BEEN HOOKED ON THIS PLACE FROM DAY ONE.
al
will definitely order from there again, just too bad my home is slightly outside of their delivery range. Gonna have to continue ordering from friends apts.
Robert
The order came 15 minutes ahead of the scheduled time and was the best delivery I've ever had. 10/10 will definitely order from here again!
Kevin
They deliver now?! Uh oh! This place is so damned good. Ribs. RIIIIBS! Quick delivery, food was fresh and hot, yeah, that was fantastic.
Reed
Best bbq and staff in town. They helped me fight off a hangry couch dragon. They made it rain sauces and provided some bomb food. Should have ordered more Mac and cheese and more cornbread. That cornbread is life. It's like little pieces of heaven made into corn bread and that honey butter... wow. There's a reason they only give a dab of that crack butter. Sell that stuff by the stick or jug. That butter I want put it on everything I make.

Their spicy and sweet sauce it banging. Apple cake was pretty delicious as well.

Thanks for always being a great staff and really chill and helpful people! Awesome food as always.
Richard
order was quite late so I called and the girl on the phone said the food was still at the restaurant probably due to a mix-up. I was worried it would be soggy if it was sitting for so long but somehow the wings were crispy and my reuben was not soggy. they also threw in a piece of apple cake on the house due to it being late. all the food was realllllly good, especially the beef burnt ends! next time will probably just eat in. The bbq is always consistent and good
Nicholas
Went here right before they closed at 10:30 or so. The staff was very friendly, and happy to serve us. The chef greeted us, and asked if there was anything we'd like to try. We were each given a cup of the chicken soup, which was delicious. We both ordered steaks, and they were tasty and perfectly cooked. Before we left, we were given extra slices of the complimentary apple cake. Overall, a wonderful experience and we'd both go back in a heartbeat.
Chelsea
Their food is SO good. Its insanely good. Brussels sprouts? Get out of here. Burnt ends are to die for. Whats in your crack butter with that corn bread?? The Mac and cheese is crazy good. I have made my roomie and friends addicted to this place now from sharing my take out. I want to try more things but my go-to order at the place is so delicious its hard to change!
Alicia
This place is amazing. Some of the best mac and cheese ever. Sometimes i order it just as the meal. Their burnt ends are great and my husband had their ribs and said they were amazing. The prices are slightly on the higher side especially for the neighborhood. But the quality of the food makes it well worth it. I am addicted.
About us
American, Dinner, Hamburgers, Lunch Specials, Salads, Sandwiches, Steak
Today

Delivery: 11:30 AM - 10:30 PM

Takeout: 11:30 AM - 10:30 PM

Delivery

Monday:

11:30 AM - 10:30 PM

Tuesday:

11:30 AM - 10:30 PM

Wednesday:

11:30 AM - 10:30 PM

Thursday:

11:30 AM - 10:30 PM

Friday:

11:30 AM - 11:30 PM

Saturday:

11:30 AM - 11:30 PM

Sunday:

11:30 AM - 10:30 PM

Takeout

Monday:

11:30 AM - 10:30 PM

Tuesday:

11:30 AM - 10:30 PM

Wednesday:

11:30 AM - 10:30 PM

Thursday:

11:30 AM - 10:30 PM

Friday:

11:30 AM - 11:30 PM

Saturday:

11:30 AM - 11:30 PM

Sunday:

11:30 AM - 10:30 PM
Our belief in old traditional methods and the exclusive use ofhigh quality, pasture raised, no hormone or any antibiotic treated meat guarantees quality and taste. If you haven't tried us, come on down and sample some ofthe finest BBQ in NYC and take home some good meat.